Athlete of the Week
---

Nominate a UTM player each week! This is our space to recognize the hard working athletes within our organization. Submit your nomination Here
In your nomination please include a short write-up of why this athlete is deserving of the award.
Current Winners:
Chloe Jones
Our first UTM Athlete of the Weeek is U15 2K7's Chloe Jones. The weekend of May 13-15, Chloe and her teammates played 9 games up at the Tier 1 U17 level. Over tournament weekend Chloe hit almost for a .500 average including 4 doubles, 3 triples, and one home-run. She alone accounted for 20 runs scored over the tournament. On championship Sunday, with a fellow teammate unavailable she stepped up and took control of a defensive position she had little experience with. Her willingness to compete, and do whatever it takes for the team helped UTM 2K7 win the gold medal at the Blazer's tournament. What a great weekend! What a great overall athlete! Congrats Chloe.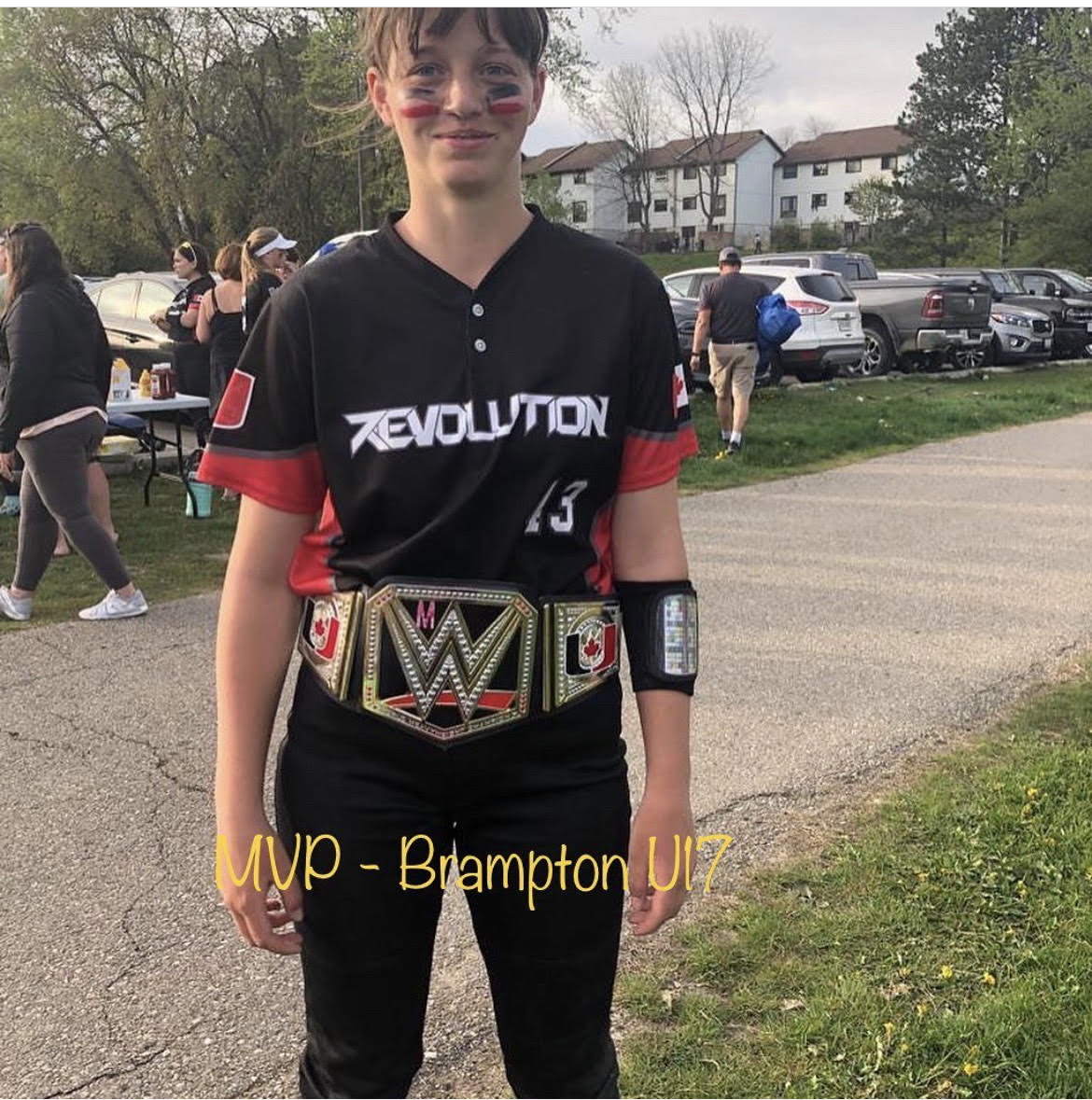 Chloe Jones - at the Brampton Blast tournament.
Previous 2022 Winners: