UTM London Lightning Pre-Season 2019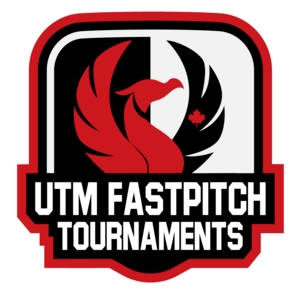 LONDON INDOOR SPRING TOURNAMENT
We're excited to assist with a new event to take place at the BMO Centre located in London. This new indoor event will offer teams a chance to get on the field prior to the beginning of May. The BMO facility will allow for plenty of space and softball action so don't miss out on the chance to get playing live full 9 on 9 games in late April. Over the two days we will entertain U12 to U19 divisions. As registrations come in, some divisions may expand or contract depending on interest.
DATES: April 27 & 28
LOCATION: LONDON, ON
GAME COUNT: 3-games
COST: $525.00
The price point for this event has been set at a break-even point, meaning no organization is profiting from the registration costs. We're trying out a new facilty and hope this is the first of many successful run events at the BMO Centre.
To register for this event, please contact us here we will need to know the division you wish to participate, U12, U14, U16 or U19.
***We aren't using Event Connect for this event, as all teams will play their 3-games within a 6-8 hour period. If your team would possibly need hotel accomadations please reach out and we can work with you on selecting one close to the facility.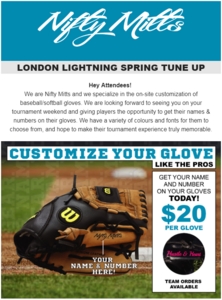 Confirmed Teams:
U12: Waterloo Ghosts 07, Springfield Brewers, London Lightning - as of now teams will play 2-games for reduced fee
U14: Kitchener Klassics White, Oakville Angels, London Lightning Blue, Breslau Fury, Wilmot Thunder, Exeter Extreme, London Lightning Red - looking for one more team!
U16: Springfield Gold, Springfield Blue, Halton Hawks 04, Milton Bats, UTM 2K4, London Lightning, Guelph Gators - looking for one more team!
U19: UTM Revolution, Miss North Tigers (D), London Lightning Red, Whitby Eagles - DIVISION SOLD OUT