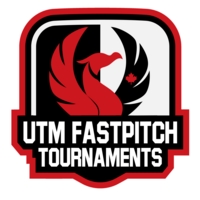 Welcome to the home page for the UTM Big Show Tournament Weekends. This summer we are hosting two event weekends - U14 (June 16 - 18) and U12 (July 26 - 28). We are extremely excited to once again have both of our event weekends sell-out.
This will mean lots of great fastball played across both divisions and weekends this summer. Now in our 4th year of operation, the UTM Big Show continues to be one of the must attend events of the tournament season. We thank the coaches/managers of all attending teams for including our event in your plans for 2019. UTM Fastpitch has partnered with Event Connect for this tournament. Schedules, standings and more will all be made available on Event Connect. Please also use Event Connect to book hotel rooms (if needed) for either tournament weekend.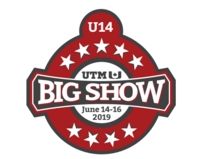 U14 Tournament Weekend
We are excited to have 28-teams attending our U14 event. Played across multiple complexes, there will be plenty of great U14 action taking place tournament weekend. Teams must be prepared to play as early as 9:00 Friday morning. With such a large field there are many games to be played over the weekend, so as in past years we will be starting early Friday morning, and continuing until around 6pm on Sunday. Concessions will be operational at our main diamond complexes for this event. UTM tournament volunteers will be on-site as well to ensure proper scores are reported accurately to the Event Connect site. Closer to tournament weekend, you will find links to the draw, schedule and standings here on this page. Here are the attending teams:
| | | | |
| --- | --- | --- | --- |
| 1. Mississauga North Tigers 05 | 8. Mississauga Noth Tigers 06 | 15. Halton Hawks 05 | 22. Palmerston Marlins |
| 2. Whitby Eagles 05 | 9. Arthur Twisters | 16. Vaughan Vikings (L) | 23. Breslau Fury |
| 3. Wilmot Thunder | 10. Oshawa Lady B's | 17. London Lightning Red | 24. Kitchener Klassics White |
| 4. Oakville Angels 05 | 11. Aurora Diggers (M) | 18. Milton Bats 06 | 25. Oakville Angels 06 |
| 5. Kitchener Klassics Black | 12. Springfield Brewers | 19. Wyoming Wranglers | 26. Brantford Bobcats Black |
| 6. LaSalle Athletics 05 | 13. Tavistock Athletics (F) | 20. Vaughan Vikings 06 | 27. Whitby Eagles 06 |
| 7. Etobicoke Mayhem | 14. Windsor Lady Expos | 21. Brampton Blazers Gold | 28. Waterloo Ghosts Gold |
***Reminder that the tournament fee of $575.00 is now due***
U12 Tournament Weekend
Our U12 event has a new date and location, as this year's event is now July 26 to 28 and will operate out of the Township of Blanford Blenheim. Teams needing hotels should look towards the Kitchener and Woodstock areas as each location is about 15 minutes from the Drumbo and Princeton facilities. Teams should expect to start play Friday morning and continue until approximately 6pm Sunday. The U12 event will begin with every team in the same event, and then after some preliminary games, teams will be split into "A" and "B" categories, along with multiple finals in these two groups. More details on the schedule, standings and such will be forthcoming here on this page over the coming weeks.
| | | |
| --- | --- | --- |
| 1. Springfield Brewers | 9. Miss SW Hurricanes 07 | 17. Guelph Gators 08 |
| 2. Vaughan Vikings Blue | 10. Oakville Angels 08 | 18. Palmerston Marlins |
| 3. London Lightning | 11. Fieldhouse Raiders | 19. Lac St Louis Lions |
| 4. Waterloo Ghosts 07 | 12. Chatham Eagles | 20. Milton Bats 07 |
| 5. Cambridge Coyotes | 13. Whitby Eagles | 21. LaSalle Athletics Green |
| 6. LaSalle Athletics 07 | 14. Wilmot Thunder | 22. Halton Hawks |
| 7. Vaughan Vikings 08 | 15. Guelph Gators 07 | |
| 8. Oakville Angels 07 | 16. Waterloo Ghosts Black | |
***Reminder that the tournament fee of $595.00 is now due***