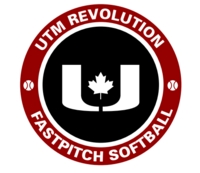 Welcome to the home of UTM Revolution 002 (Morriston). Our program returns for a 2nd year, and will once again be led by the same leadership team. This program had a successful run in the summer of 2019, and we look forward to building upon that success during the off-season. Our group is expected to feature several returning athletes however our tryouts for 2019/2020 will be fully open. We once again anticipate this team will play in the GVLSA U19 Division in the summer of 2020.
We would like to thank our Community Sponsors in 2019, and hope to see these great community businesses back once again next season along with some new sponsors in the mix as well.

Coaching Info:
UTM Fastpitch is happy to welcome back Jason Saker as the leader of this program. Jason's team was very successful this past season, and managed to reach the "A" Provincial Championship despite a number of injuries to key team contributors. Jason has a proven track record of being a great coach, and has always had a loyal group of followers the last number of seasons. In addition to coaching under the UTM banner, Jason has also been a leader in Guelph.
Team Info:
UTM 002 has trained at Peak Performance Athletics in Guelph, and will likely continue that relationship once again. Home games and outdoor practices will be held in the Morriston area.
Tryout Times
To Be Announced, stay tuned for the formal dates of 2019 tryouts