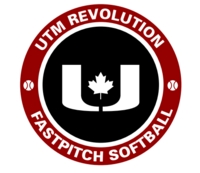 UTM 2K4 had arguably the most successful season in the history of our organization this summer. Now heading into the fall this group is once again back in the fold, and looking to improve on this past season that saw the team place 3rd in the National Qualifier, earning a trip to the National Championship to compete against the best teams in the country.
UTM 2K4 is based in Waterloo Region, however this program is looking for the best athlete regardless of geographical location. We want the best players, and we will work with our athletes to arrange an off-season program that makes sense for everyone. We encourage multi-sport athletes, and similarly would work with these players to ensure they get some softball time in over the winter months, while focusing on their other sport.
Head Coach:
Jason Shackell returns as the head coach for the 2019/2020 season. Kim Poulin and Adam Fishback are named assistants.
Tryout Times:
Monday September 2nd - 5:30 to 7:00pm - Drumbo Park

Tuesday September 3rd - 7:00 to 8:30pm - Morriston Diamond (Old)

Thursday September 5th - TBA Kitchener, ON