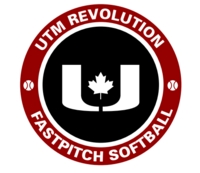 Welcome to the home of UTM Revolution 002. We are a group of U19 athletes participating in the Tier 2 division of PWSA for 2019. We are a first year U19 club, with all of our athletes being born in 2002. We are hopeful that our group can stay together for a couple of years and grow together into one of the better teams in this division in Ontario. Our team is led by head coach Jason Saker. Our home location is the Guelph/Morriston area.
In addition to tournaments our team will also participate in the U19 Grand Valley Ladies Softball League.
Our athletes are listed below. We are excited for the upcoming season.