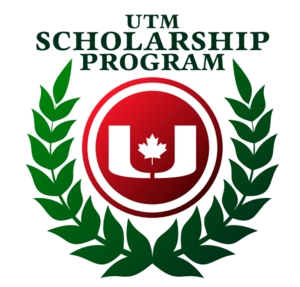 We are pleased to announce the introduction of the UTM Fastpitch Scholarship program.
This program is designed to recognize those who have been playing in a Women's Competitive Fastpitch program for a minimum of 2 years, and will be attending college or university for the first time in the fall of 2019. There are up to three awards each summer. These bursaries are being offered in recognition of those who have made and continue to make fastpitch an important part of their lives. The quantity and amounts of the bursary awards depends on UTM Tournament revenue & expenses.
We have two categories of applicant. (A) UTM players, and (B) Ontario Fastpitch players.
We are excited to announce that our 2019 winner is Jessica Sanz, of the MSW Hurricanes. Jessica will be attending York University this fall. We congratulate Jessica for winning this award, and wish her the best success at school this fall and beyond. Jessica received $500 to use towards tutition, books, or residence.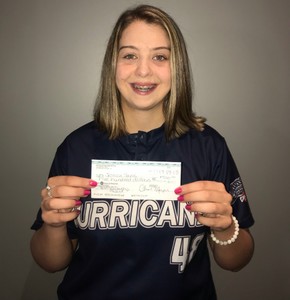 UTM will advise when our 2020 program will commence receiving applicants.
Typically we ask for the following:
1. Details of which softball organizations that you have been a part of for the last 5 years
2. Where you will be going to school starting in the fall of 2019 and what you will be studying
3. Details of any community service or volunteer work that you have done in the last 5 years
4. Two or more references from a coach, teacher or employer supporting your bid for the scholarship
5. A description of how this scholarship would support your continuing education and what it would mean to you
All applications received will be reviewed by an appointmented advisory committee comprised of members of the UTM Fastpitch organization. A decision on the winners/recipients of these awards will be announced mid-July depending on the number of applications received and the time it will take the committee to review. Payment of the award is subject to confirmation that the winner is indeed enrolled in a post-secondary program commencing in the fall of 2019
Additional Rules:
- 2-years playing time for UTM Fastpitch is defined as completed seasons in 2016, 2017, 2018, 2019 and/or part of a registered on a UTM team 2019
- Post Secondary is defined as Canadian College, University, or other school that leads to a Diploma or Degree
- Applicants under the age of 18 require parents permission to apply
- Successful applicants will be required to provide confirmation of enrollment prior to payment being processed
- Succesful applicants agree to have their name, photo made public on the UTM Fastpitch website, as well as UTM Social Media Outlets